Why use ERP software? No matter who you ask, where you do your research, the answers are always the same. They'll tell you how it's good for the business, to increase your profits and decrease your costs, centralize your operations, and keep track of everything. They'll give you countless of studies illustrating their arguments. 
The most important thing is never addressed though; how do you feel using software that's so complex? How do your employees transition to a new method of operating? 
The impact an ERP can have on your company can be as detrimental as it could be beneficial if your workforce can't adapt. Odoo has mastered the balance of incredible UX and UI while offering one of the broadest spectrums of business applications on the market.
In Odoo's latest release (Odoo v12), they have pushed the boundaries of easy-to-use software and set a new standard for user comfort and interface design.
Usability & Design
Full Keyboard Support
Press Alt to highlight shortcuts and navigate with the keyboard in forms, list and kanban views.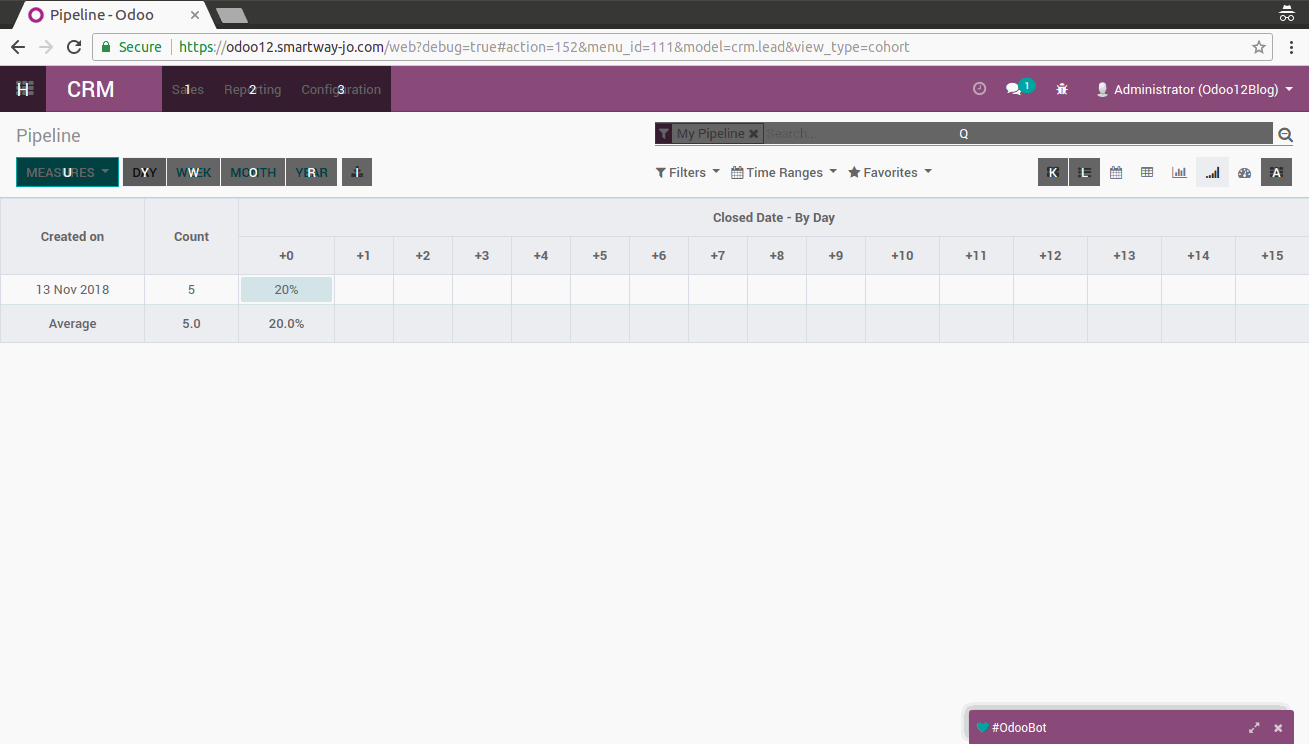 Some Upgraded Applications
Sales
Added a configuration bar, improvements made on online sales and payments as well as template configuration.

Inventory
Put away strategy per product along with massive dashboard and KPI improvements and stock valuation enhancements.
Discuss
Added new emojis and an Odoobot to show you around. Also a large amount of additions to chat moderation & collaboration.
CRM
Amazing upgrades to dashboards and notifications system. Partner autocomplete that makes entry a lot easier.                                     

Website
Now manage multiple websites while utilizing Odoo's new SEO wizard and media manager. With new themes and building blocks.
eCommerce
Setup and manage with new configuration bar and dashboards. Optimized checkout with improved portal design.
To "strive for continuous improvement, not perfection" -Kim Collins. Words to live by, words we can see Odoo adopt as a modus operandi (method of operation) and Odoo v12 is proof of that. 
With each stroke, they have accurately and effectively added functionalities and improved designs that are more revolutionary to the ERP world than we could have imagined. I bet you're as excited as we are for what's next.
That Not All Folks!
There's So Much More!

If you're interested in the full release notes, you're one click away!
Discover More