We are entering an age where 'creativity' in many ways could mean 'exposure' on the Internet medium. When creativity is properly cultivated, your foundation's cornerstone will be rooted in the market.
So we, at Smart Way Business Solutions have decided to step up the game and build our Design Department from scratch with a team aiming to contribute to the improvement and enhancement of the user experience in the digital world and bring back its traces into the real world.
Someone might ask, 'Why to go to a company with a fresh Design Wing instead of a firm majoring in Graphic Design?' There are many ways to answer this but simply put, it's because we give you designs from a company that understands the core industry. How so? We have dealt with a variety of customers relating to diverse industries, and these industries enabled us to gaze at, study, and experience all workflows and frames of many spectrums, which made 'us' , a company specializing in IT Solutions, more engrossed in understanding all that is needed to be potent with an almost tangible effect in a design frame in the market to spark the interest of those in need.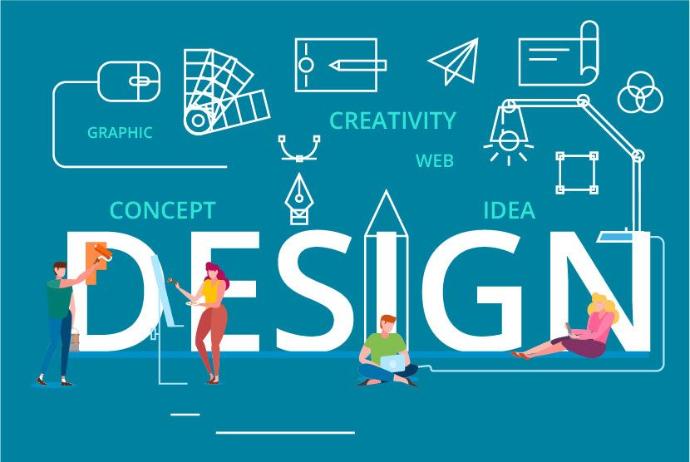 A designer is a planner with an aesthetic sense and the mission to attract and engage those around them from behind the curtains by crafting what we call empirically vibrant designs. Such a thing can be achieved at even a higher level when the 'call for help' is directed to a person or a team who can view your needs from your own perspective, knowing what fits your industry or what doesn't, in other words, the Do's & Don't of your market.

Our digital design masterminds study the ever-changing design patterns related to every industry, using various 'state of the art' tools to forecast design trends, and when you use a 'creativity on demand' approach enabling you & the designer to access your deepest creativity at any time to craft striking designs, you can ignite an exponential growth in your analytics whether it be on social media, email marketing or in real life. 
Keeping up with trends is becoming increasingly difficult with how fast information travels and how people react which sorta generates the challenge of creating designs that convey the personal and professional image of your business. So, if you choose Smart Way, believe in our artisans' ability to bring your vision to life, yet pay homage to the foundation of your core industry.