Odoo thinks business software should cover complex needs without being complicated. However, language can be a barrier sometimes, but this is where Odoo never ceases to surprise us and has made it one of their goals to always possess more than one soul in their business with the use of more than one language. 
"The limits of my language are the limits of my world," says Ludwig Wittgenstein, and recently, it's like Odoo has been implementing such words into its own pristine business models in order to cater to the vast & ever-increasing demand throughout the world especially now, in the Middle East.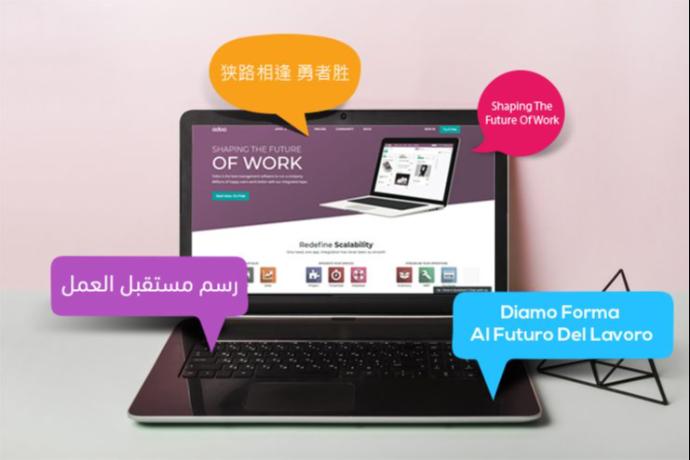 Internet on its own is nothing more than a medium, and because of that, it doesn't care what it transmits as long as it does! It's up to people whether to diminish or build themselves up using it, and we all know Odoo chose the latter, to flourish through the Internet's general medium with the use of more than one language to spread their immaculate business solutions.

So far, they have waltzed with the help of different partners into a linguistically diverse spectrum and launched Odoo.com  in English, French, Deutch, Portuguese, Chinese...etc. But as the demand for Odoo grew substantially in the Middle East, it was time to flourish and possess a new soul once again with a new language; Arabic! 

As language is the fuel of the soul, within it, thoughts would run, and out of it, sentience ignites & burns. And Odoo has decided to make way for their new Arabian waltz. And just like how Odoo cooperated with their partners from before regarding the aforementioned odoo.com translations, they cooperated with the Middle Eastern Partner; "OdooTec", a golden partner in Saudi Arabia with skilled professionals who helped in the Arabic translation until the launch of Odoo.com in Arabic.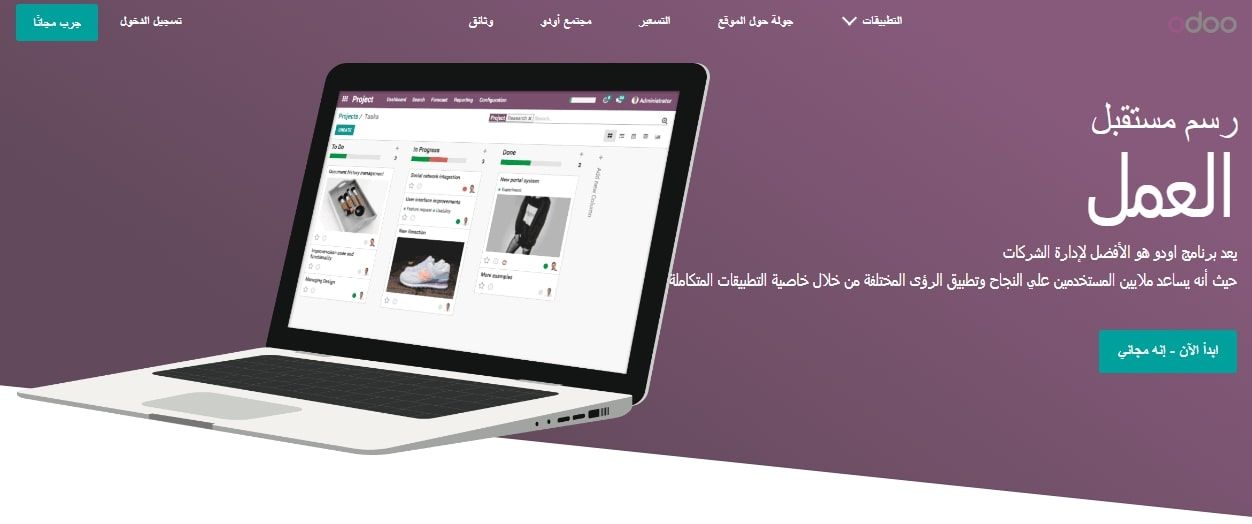 Odoo is always looking for new ways of development, and what's better to help humanity with such a thing than waltzing into a linguistically limitless medium in the long run? What's better than what we call 'morally credible media' through the maintenance and ongoing successful evolution of genuine myriad solutions in more than one language on an international scale? 
To the Middle East, Arabization is only the conveyance of science by translating it in Arabic allowing a large segment to catch up with development. And another contribution worth mentioning in such conveyance would be Odoo Arabia, a website created in 2012 in seek of being a central link for Arabic speakers who are interested in Odoo with the combined cooperation of MGK IT Consulting & Smart Way Business Solutions. So, we, in the Middle East do raise our hats to partners such as OdooTec, SWBS & MGK, Odoo themselves and anyone who has ever assisted in the abundant conveyance of all genres of science whether in Arabic or any other language. 
And we do believe that Odoo's Arabian Waltz is not where it all ends! If we have learned anything about Odoo, then it's the fact that they never cease to SURPRISE US! 
Guess what?!
Another, intriguing, yet exciting news...
You can now use Odoo 12 in Arabic aligned perfectly from RIGHT to LEFT!